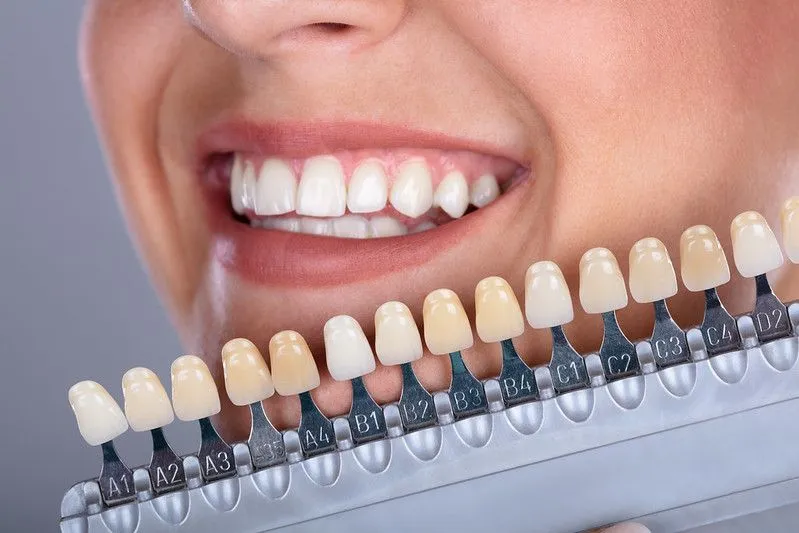 Teeth Whitening
Whitening procedures can be done at home or in our office to brighten stained, dull, or discolored teeth.
Smoke, coffee and tea, wine, berries and soy sauce are notorious for staining teeth. This is called extrinsic staining. Intrinsic stains caused by traumatic injuries, medications and fluorosis begin inside the tooth and are more difficult to reverse. A consult is necessary to determine if you are a good candidate for teeth whitening.
Professional whitening performed by our office is considered to be the most effective and safest method. Our product uses a powerful peroxide concentration, only takes one hour per session, and contains potassium nitrate and fluoride to reduce sensitivity. A 10-day take-home whitening system offered through our office is also an effective and economical measure to brighten up your smile.