MEET THE DOCTORS
Steven Abrams, D.M.D.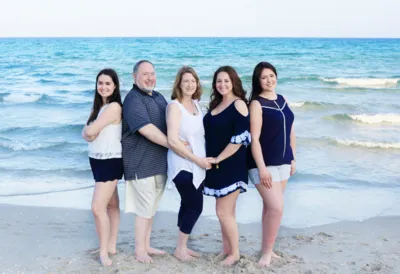 Dr. Steven Abrams provides caring dentistry to all of Budd Lake and the surrounding areas. He is a member of the Mt. Olive Board of Health serving since 1982. Dr. Abrams has a Bachelor of Science degree in Biology from Fairleigh Dickinson University. He earned his D.M.D. from the University of Medicine and Dentistry of New Jersey. Dr. Abrams was nominated to "Who's Who in American Colleges" in 1975. In 1976, He was nominated to "Outstanding Young Men of America". He was a member of the Honor Society and PHI Omega Epsilon at Fairleigh Dickinson University. He also won the "Sigma XI Research Award", "Stevens Institute of Technology Outstanding Research Award", "Essex County Hospital Center Service Award", Fairleigh Dickinson University Service Citation" and Citation for participation in cancer research at Oakridge Associated Universities. Dr. Abrams has a United States Patent on a dental implant device.
---
Elyse Abrams, D.M.D.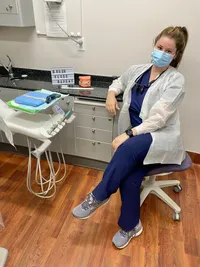 Dr. Elyse Abrams graduated from the University of Maryland with a Bachelor of Science degree in Public Health. During this time she became involved with Operation Smile, traveling to China and the Dominican Republic with a team who performed cleft lip and palate corrective surgeries. Dr. Elyse attended Rutgers School of Dental Medicine earning her D.M.D.. She has extensive training in digital dental technology, with proficiency in the digital process of fabricating crowns, veneers, full dentures and partial dentures.
She was selected by Rutgers to participate in an exclusive program where she provided comprehensive dental care to Holocaust survivors. Dr. Abrams was nominated by Rutgers to travel to the Pine Ridge Indian Reservation in South Dakota where she delivered dental care for members of the Lakota Sioux Tribe. Dr. Elyse's experience and love for helping people make her a wonderful addition to our office. Check out some of her smile transformations on our website homepage. She can't wait to meet you!